When planning the perfect trip anywhere, food is a huge consideration. It can be stressful trying to find the perfect place to eat for the family or a nice brewery or winery to visit on your own. Fortunately, when it comes to the city of Fremont, IN we've got you covered. Jellystone Park™ Barton Lake is located just outside of Fremont, near Jamestown. As a result, we've become experts on the area. Below, we've outlined a few restaurants, wineries, and breweries that we personally recommend and hope you give a try during your next visit!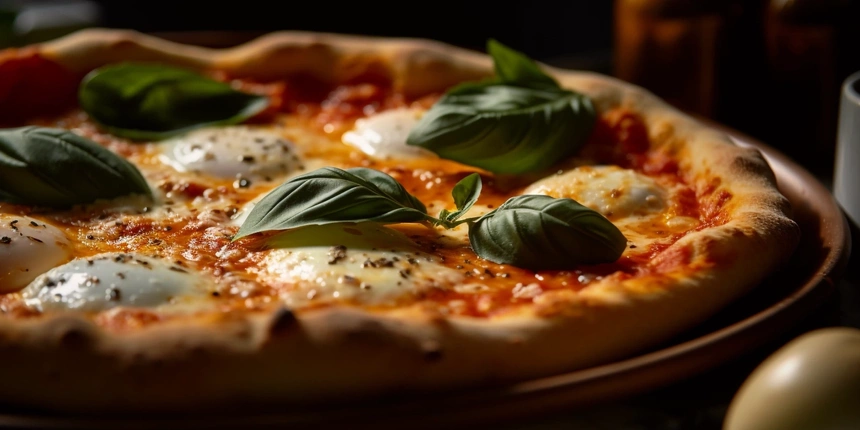 Restaurants
Finding a place to sit down and grab a bite can be tough. With so many different options and varying reviews, it can be difficult figuring out what places are truly good. Well, we can help with that! The Fremont area has tons of restaurants to choose from with delicious food options. We've compiled our top five Fremont, Indiana restaurants below!
What the Fork
What the Fork is a playful and fun eatery for brunch and dinner. They have delicious breakfast options with fresh and local ingredients. They have a variety of fun options on their menu like their WTF Sandwich, a breakfast sandwich with a garlic aioli, ribeye, an egg, and cheese on a jalapeno cheddar bagel. This restaurant in Fremont, IN has great dinner options too, like coconut shrimp tacos and spicy mac and cheese.
Rugiono's
Rugiono's is a great place for some pizza or a classic grinder. It has a nice atmosphere and feels extremely homey. The service is superb with the food coming out quickly. If you need a spot to take the family, Rugiono's is a good option during your Indiana camping trip.
Corner Pocket
Corner Pocket is a quaint dive bar in Fremont. With a billiards table, TVs for the games, and even live music on occasion, they offer a wide variety of options for a small date night or a quick bite to eat if you're driving through. They have some delicious food and are a great place to swing in for a quick burger. Plus, the staff is all very friendly and kind at this Fremont, Indiana restaurant!
Bullpen Cafe
The Bullpen Cafe is a great place to stop for breakfast, which is served all day long. Their menu reflects a traditional midwest diner with options like biscuits and gravy, skillets, omelets, and more. Between the service, food, and atmosphere, you're sure to feel right at home in this small town cafe.
Timbuktoo's
Timbuktoo's is a fun restaurant in Fremont, Indiana with a log-cabin feel to it. Offering steaks, pasta, and seafood, Timbuktoo's is a great place for a nice sit-down meal. They have a great bar and a wide menu with everything from homemade soups to desserts. They also have award-winning steaks and seafood and are the best spot in the area for a savory dinner. If you're looking for a nice place to get some great food, visit Timbuktoo's.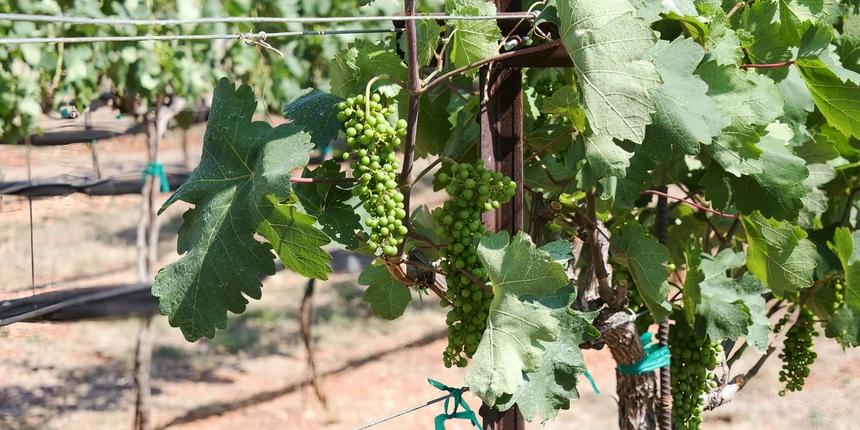 Wineries
Indiana may not be known for its wine - but what they lack in terroir, they make up for in craft. These five wineries are the best in the Fremont area. Regardless of where the grapes come from, these wines are crafted locally with care and are worth tasting and experiencing for yourself while on your Indiana camping trip.
Satek Winery
Satek Winery offers free tastings every day. If that wasn't enough to make you jump up and head over, their wines will. They have a variety of award winning wines. They also have a few anniversary wines that have been aged 15 to 20 years! Satek is one of the first wineries in the area and proudly grows and provides grapes to other great wineries. If you're going to try some wines in Indiana, Satek should be your first stop.
Tipsy Glass Winery
The Tipsy Glass Winery got its start when winemaker, Audrey Muhlenkamp, started making her own wine as gifts to friends and family. Soon after, she had people dying to buy wine from her. To boost her confidence in opening a winery or getting a permit to sell her wines, she entered some of them into competitions. Six out of her seven wines won medals! This led to her opening the Tipsy Glass Winery, home to great wines and a fun venue with live music on the weekends!
Byler Lane Winery
This Indiana winery has been a family business since its founding. Always dreaming about opening a winery, Eldon, Rachel, and JR Byler finally gave in and opened Byler Lane Winery in 2016. They now operate a huge winery complete with live music, food trucks, and other events. Swing by this family operated winery and try some of their award winning wines!
Hartland Winery
Hartland Winery is another winery in Indiana that grows their own grapes. They have over 18 different handcrafted and small batch wines to taste. These wines are made with intentional care and are small batch in order to ensure each case gets the attention and care it needs to keep the taste consistent. They are continuously experimenting to see how they can improve, because of this, Hartland Winery offers some of the best wine in the area.
Country Heritage Winery
With over 100 years of family history, Country Heritage Winery has generations of knowledge when it comes to growing grapes and other crops for wine. They have great knowledge on how to care for the vines on their land to coax them into becoming great wines. They have some great wines and a beautiful winery with events going on constantly. Make sure to check them out during your visit to Jellystone Park™ Barton Lake!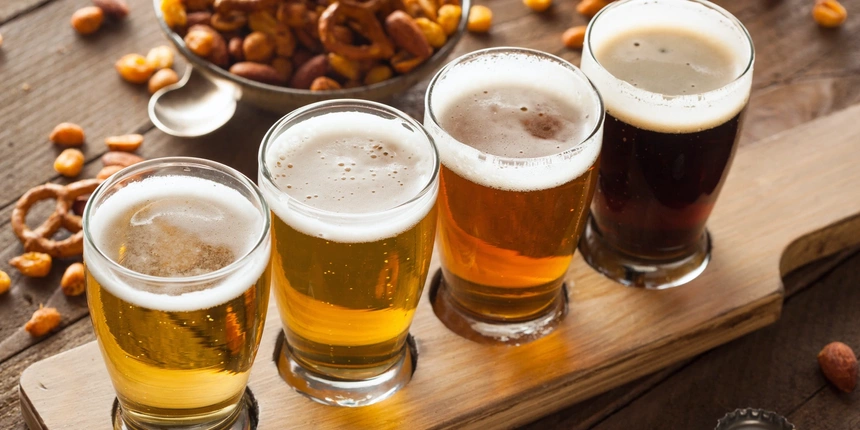 Breweries
The area around Fremont, IN offers plenty of breweries but finding the best ones to visit during your vacation can be tricky. Fortunately, if you're looking for a cold one in Fremont or trying to sample some craft brews in Angola, these five Indiana breweries we've compiled below should have you covered.
Chapman's Brewing Company
Chapman's Brewing Company is a group of friends who banded together to brew beer to be "richly flavored, meticulously crafted, and consistently drinkable". They believe that they shouldn't need flashy marketing to sell a product that they know is good. They have a variety of different beers that they sell on tap in their taproom or canned at many local stores and bars.
Ramshackle Brewing Company
Like many breweries, Ramshackle Brewing Company started with a home brewing kit and a dream. After years of learning and honing their craft, brothers Zack and Jessy Bigelow finally opened Ramshackle in 2019. They have plenty of events going on throughout the year and most importantly, serve some pretty good beer.
Two Bandits Brewing Company
Two Bandits Brewing Company is an Indiana brewing company with unique events constantly going on. Two Bandits hosts events like their car shows: Petrol N' Pints nights. They also host a bike show allowing locals to show off their cool rides. Plus, they have a variety of great beers and great food to pair it with!
Father John's Brewing Company
Located a little ways out from Fremont, Father John's Brewing Company really puts the "micro" in microbrewery. They have no website, and operate inside what was a Methodist church. They have an ever-changing draft list ranging from beers like St. Michael's Pale Ale to the Pontius Porter. It may be a bit of a drive, but this unique, newsworthy bar is worth a stop during your Indiana camping trip.
Auburn Brewing Company
Located in Auburn, IN, the Auburn Brewing Company is dedicated to giving back to the community and adding to it. They provide a warm and inviting atmosphere that goes great with their beers. They have a beer for everyone ranging from traditional IPAs and stouts, to fruit beers and even a seltzer. Be sure to check out their events calendar before you visit for music and trivia, or just head over and play some games.
Whether you're looking for a nice family restaurant, a beautiful vineyard and winery, or a cozy taproom to discover, Fremont, IN has a place for you. If you need a place to stay while out here though, check out our Indiana camping resort, as we are only a short distance from all of these excellent spots! To book your stay, call (260) 833-1114 or click here to view availability. We look forward to seeing you soon!