Take a trip to northern Indiana and visit the city of Fremont! This unique town offers a variety of things to do for all ages. From camping and exploring outdoor activities to shopping or sipping on sweet wines, your visit to this city will be one to remember. Keep reading for the best activities, attractions, and places to go while in Fremont, IN!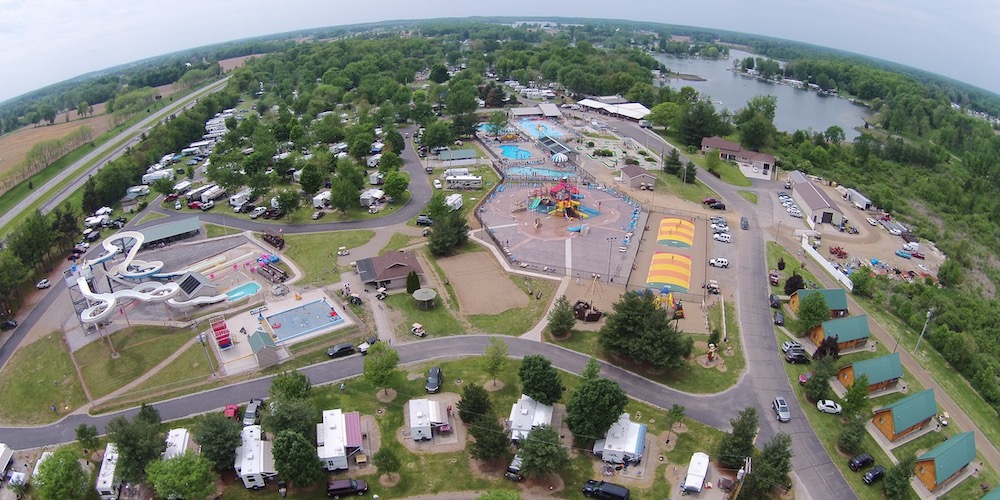 Jellystone Park™ Barton Lake, IN
Visit our Camp-Resort for some fun in the sun! Located just over 10 minutes away from the city, Jellystone Park™ Barton Lake offers the best camping in Fremont, IN. From the wide variety of accommodations, themed events, and on-site attractions, your family is guaranteed to make lifelong memories. Whether you've never camped before or are a camping connoisseur, Jellystone Park™ is the place to visit. You can book your stay online here.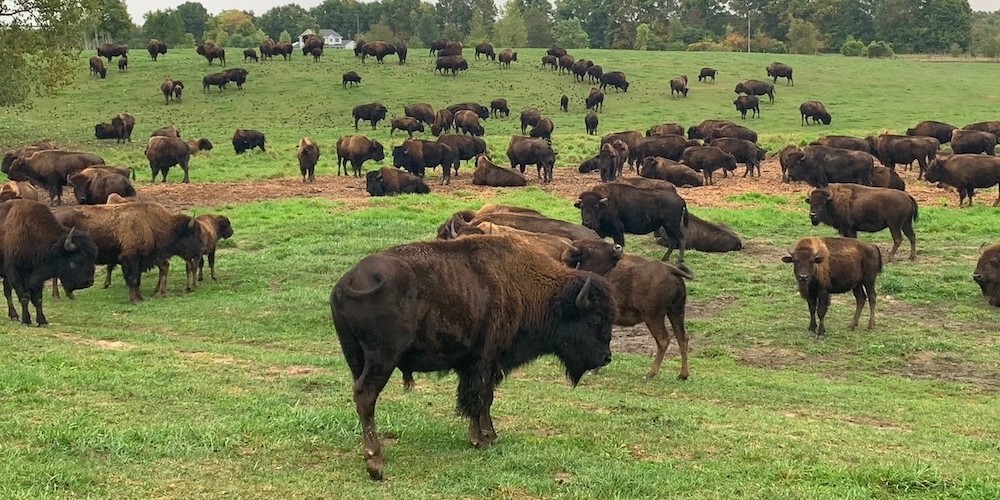 Wild Winds Buffalo Preserve
Located just outside the city center, visit the Wild Winds Buffalo Preserve for an experience you'll treasure forever. The preserve itself spans over 400 acres and houses approximately 250 wild bison, both young and old. Take a trip to Wild Winds in early September to take in the natural process of rutting season or stop by in mid May for calving season and view all of the new bison babies and their mamas. Open in the summer from Wednesday through Sunday, call ahead to register for a tour into the herd!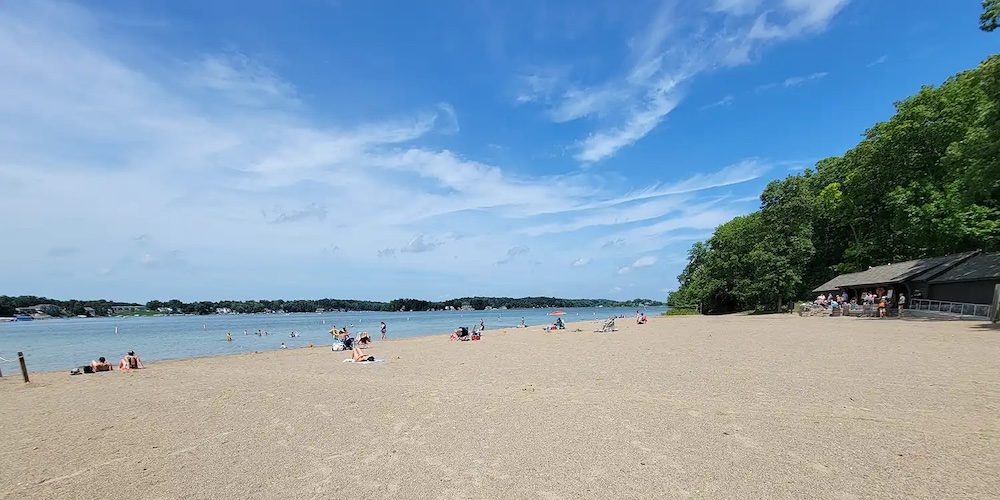 Pokagon State Park
Enjoy Northern Indiana Lake Country with a visit to Pokagon State Park - the perfect place to escape the city and immerse yourself in nature. With plenty of activities to keep you busy, the whole family is sure to find something fun to do. Choose from activities such as renting a boat and cruising around Lake James, soak up the sun and swim at one of two beaches, hike or bike down 13.7 miles of trails, take a guided horseback ride, or so much more! See all of the activities here and plan your day trip to the State Park.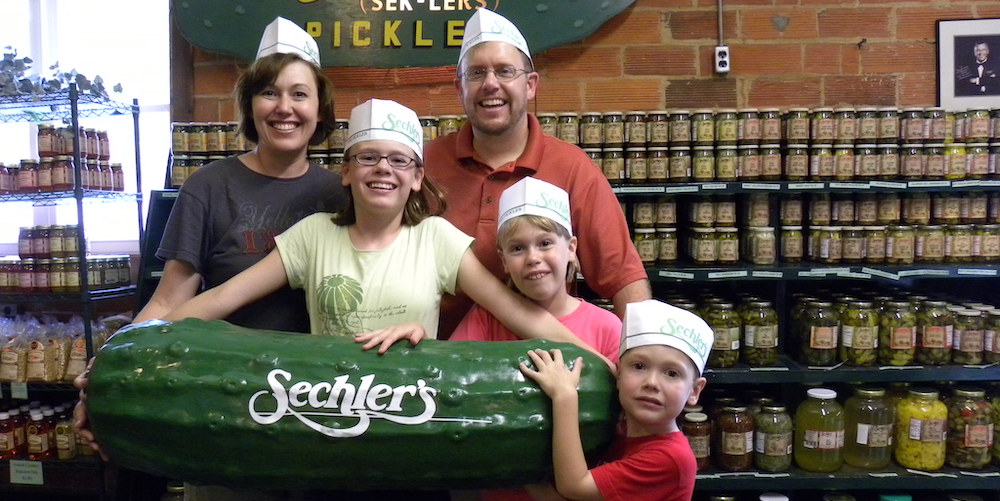 Sechler's Pickle Factory
While the factory is located further away in St. Joe, IN, Sechler's Pickle store is located right in the heart of Fremont, IN. Shop their retail and take home one of their many pickle-based products. Try candied sweet pickles, spicy pickles, or even pickle salsa! Have a friend or family member who is a pickle afficianado? Purchase a gift-pack. Or if you're willing to travel a little ways, head down to St. Joe and take a tour of Sechler's Pickle Factory.
The Outlet Shoppes at Fremont
The Outlet Shoppes at Fremont or the Shops at Fremont make a top shopping destination where visitors can save from 25-60% on well-known designer brands. With hours available seven days a week, shoppers can enjoy stores such as Coach, Levi's, Under Armor, and more! Click here to check for specific store hours.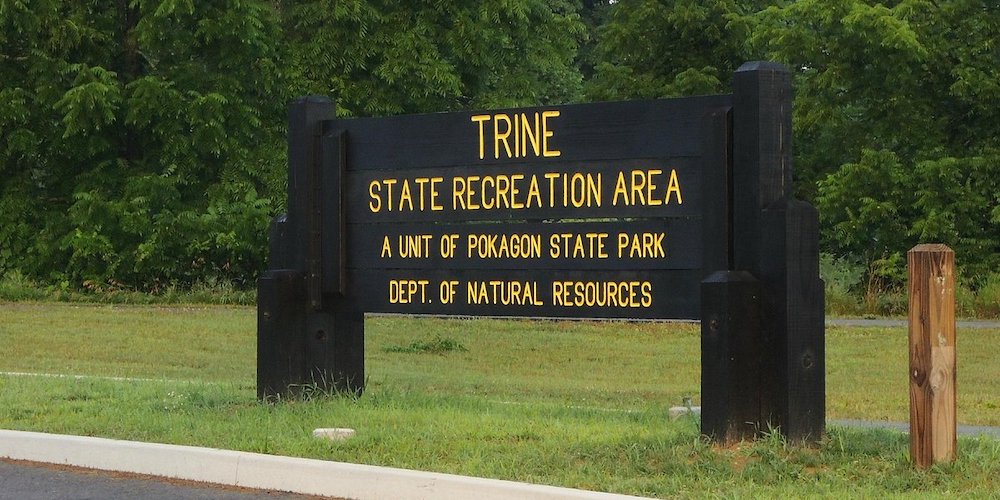 Trine State Recreation Area
Trine State Recreation Area is located just outside the city center, about 8 minutes away, and is adjacent to Pokagon State Park. Plus, with over 200 acres of rolling hills and scenic trails, there is plenty of room for everyone to enjoy the great outdoors. Bring your fishing gear and cast a line from the fishing pier or from rented boat. Want to enjoy the lake but don't want to go fishing? Kayaks and paddleboats are also available to rent! Three different trails with varying degrees of difficulty also offer bikers and hikers a chance to explore the land.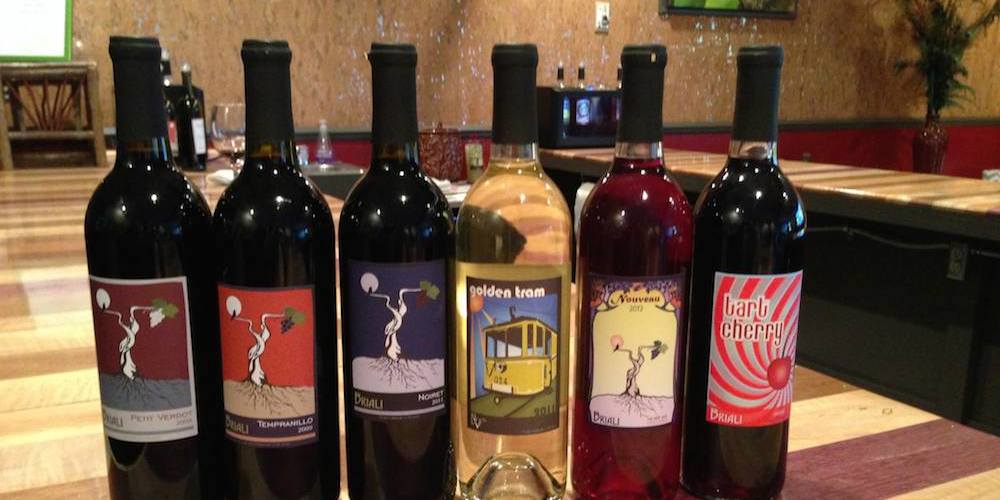 Briali Vineyards & Satek Winery
Explore Fremont, Indiana's wine scene with a visit to Briali Vineyards or Satek Winery. Briali Vineyards is commited to creating quality craft wines ranging from dry to sweet with a focus on dry reds. Stop by Friday - Sunday for a sip and stick around for some of their live music events. Satek Winery offers free tastings every day! Plus, take a tour of the facilities on Saturdays and Sundays or check out one of their events.
As you can see, there's plenty of things to do in Fremont, IN for both adults and kids! From outdoor activities, to shopping or sipping on local wines, there's something for everyone. If you're looking for even more fun activities and attractions to try, check out this list for additional ideas. We hope to see you in Fremont, IN soon!