Whether it's your first time camping at Jellystone Park™ Barton Lake, or your first time camping in general, there are many things you should know to help you prepare for your upcoming Indiana camping trip. From what to bring and when to arrive, to a packing checklist and a few classic camping recipes, we are here to help you make your getaway as smooth as possible. Keep reading for 7 things first time campers should know before they embark on their camping adventure!
Check-In & Check-Out Times
First things first - make sure you are aware of what time check-in and check-out is! At Jellystone Park™ Barton Lake, these times vary depending on if you are staying in a cabin or campsite:
CABINS - Check-In/Out: 4pm/11am
CAMPSITES - Check-In/Out: 2pm/1pm
Don't worry if you can't arrive to our Camp-Resort until late evening (or even 2am) to check-in - our team is flexible and is here to help! If you know that you won't be able to arrive until after our Registration Station closes, give us a call at (260) 833-1114 or email us at info@jellystonebartonlake.com, and we will make arrangements with you. We want your first midwest camping experience to be as simple as possible!
Are you interested in checking-in early or using our attractions after check-out time? These options are based on availability and require a small fee. If you're looking to check-in early, please give us a call 24 hours prior to your arrival to see if early access is available. If you'd like extended access, visit us at the Registration Station during check-out to see if it's available. Please note that early and extended access does not guarantee that you will be able to access your site, only that you can use our facilities and attractions.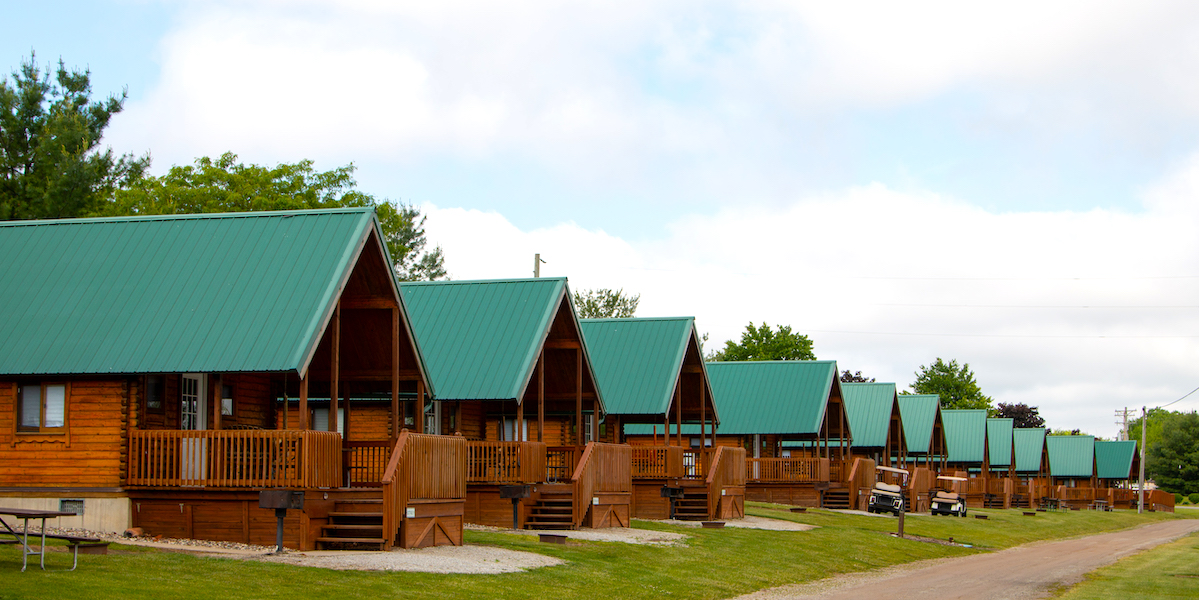 Camping Checklist
Wondering what to bring for camping in a cabin, tent, or RV? You've probably already made a list of common items to pack like clothing, swimsuits, sunscreen, and snacks - but odds are, there may be some items that you wish you would have thought of bringing but forgot to pack. Lucky for you, we made a short list of these items you may be forgetting that would be a good idea to bring no matter if you're camping in a cabin, tent, or in the comforts of your own RV:
Marshmallow/Hot Dog Roasting Forks: Although our cabins come with basic pots, pans, and place settings, it's always a good idea to bring a few roasting forks for those family campfire nights!
Water Bottles: Save the planet (and your wallet) by bringing a reusable water bottle. We have various places where you can fill up your water bottle so you stay hydrated all day.
Bug Spray: What's a camping trip without the great outdoors? Don't forget to bring some bug spray - you'll want this nearby when making s'mores around the campfire!
Towels: Shower towels, hand towels, dish towels, and pool towels are a must!
Raincoat/Umbrella: The weather can be unpredictable - be sure to add a raincoat and/or an umbrella to your camping checklist!
Lawn Chairs: Get comfy around your site with family and friends by bringing enough lawn chairs for all. Or, bring some blankets to lay on!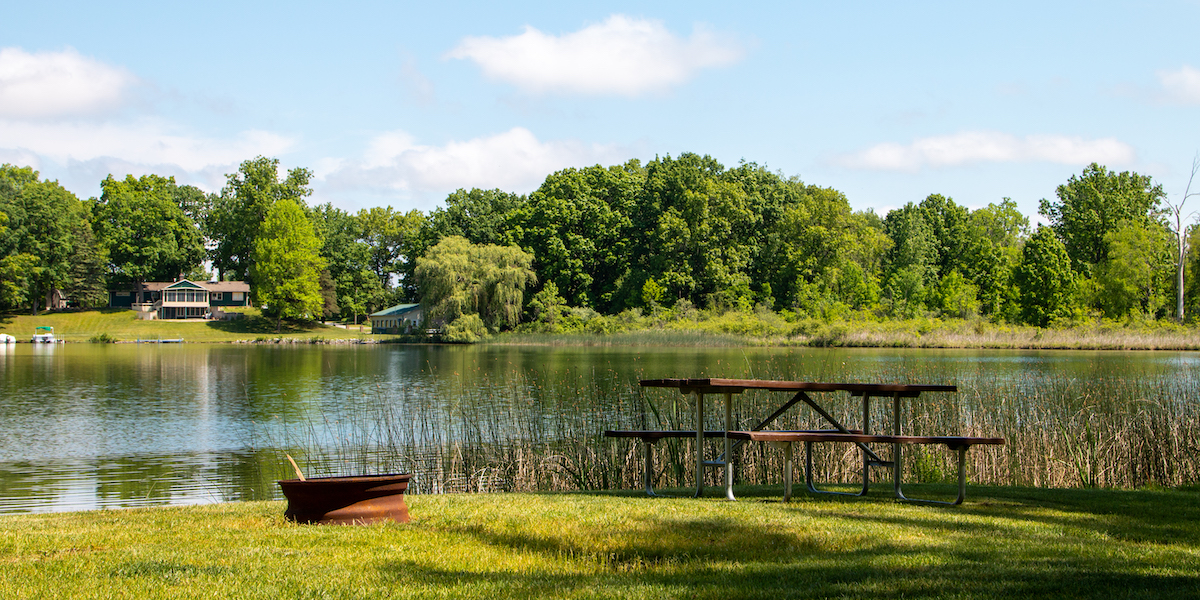 Camping With Pets
Don't leave your furry friend at home! Bring them with you when you stay in a pet-friendly bungalow or RV site at our Camp-Resort! If staying in a pet-friendly cabin, owners must bring a crate for pets to be put in when left unattended in the cabin. It's also important to note that owners are responsible for cleaning up after their pets, so be sure to bring plenty of doggie bags. Don't forget the pet food and lots of treats!
Locking In Your Site - What It Means And Why You May Want To Do It
You may have heard of the term "locking in" your cabin or campsite - but what does that really mean? If you lock in your site, you are guaranteed the specific site number that you booked. For example, if you book cabin #12 and lock it in during check-out, you will be given cabin #12 during your stay. On the other hand, if you select cabin #12 but do not lock it in, you will be given the same cabin type, but may be placed in a different cabin number. As a good rule of thumb, this is when you should or should not lock in your site:
When to lock in:

You are camping with a group of people and want to be next to each other.

You love the location of a specific site number and don't want to be anywhere else.

When to not lock in:

You don't care where you're located, just that you are in the same site type.
We hope this explanation helps you better understand our lock in feature. If you haven't locked in and decided you want to, please give us a call at (260) 833-1114 or email us at info@jellystonebartonlake.com.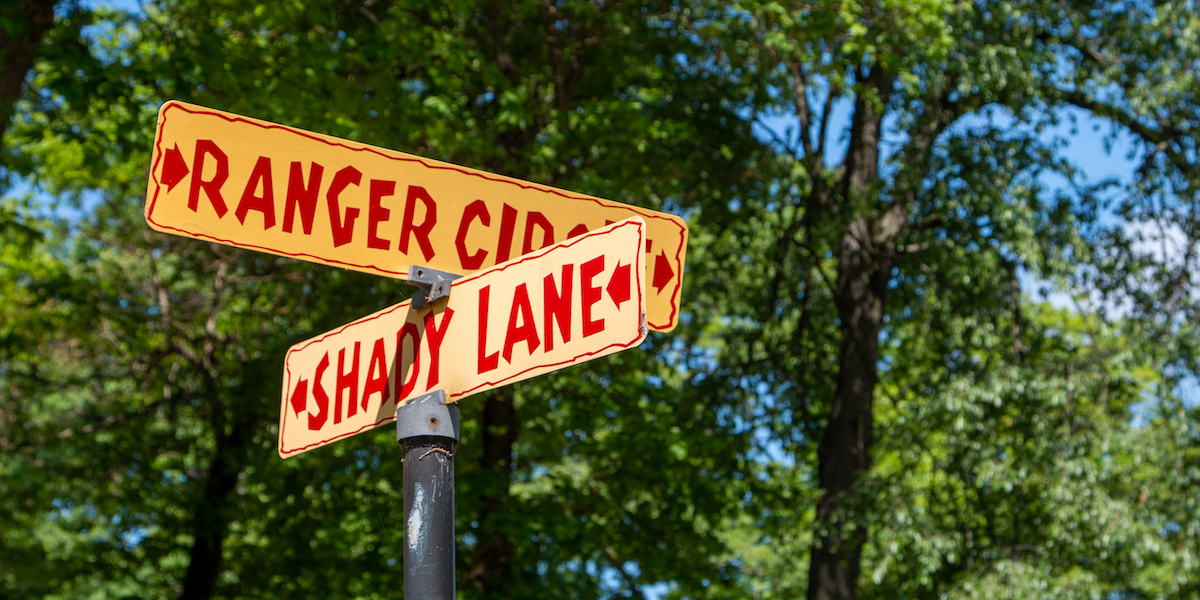 Parking
So you arrived at your site, now what? It's important to note that parking is limited at our Camp-Resort and only 2 cars are allowed per site. If you need to have more than 2 vehicles, extra cars will need to park in the overflow parking lot.
Camping Recipes
One of the main perks about camping in Indiana is camping meals around the campfire! We rounded up our favorite breakfast, lunch, dinner, and dessert camping recipes that you must try during your getaway.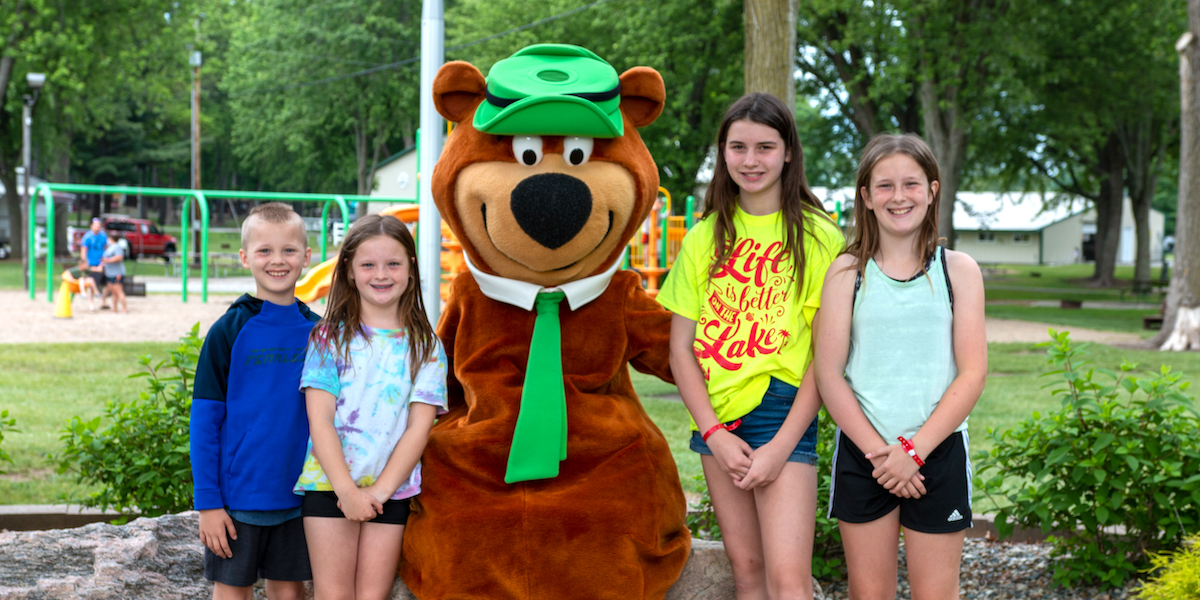 Guest Dashboard
You may be feeling overwhelmed with information, but there's no need to worry. We created a Guest Dashboard that you can access both before and during your stay that's great for both first time campers and those that have stayed with us time and time again! The Guest Dashboard lists out everything from hours of operation, activity schedules, dining options, the Camp-Resort map, and so much more. We recommend bookmarking this page for easy access during your stay!
We hope this list helps our first time campers feel more prepared and comfortable leading up to their camping getaway. If you have any questions, feel free to reach out to our reservations team. Until then, we look forward to seeing you soon at Jellystone Park™ Barton Lake, one of the best campgrounds in Indiana for families.