Fort Wayne, Indiana is a booming city filled with music, events, festivals, and other exciting activities. With so many opportunities, finding the event perfect for you involves a lot of research and time. To make things easier, we wrapped up our top 10 events you must attend that are near Fort Wayne, IN! Keep reading for event dates and details you should know.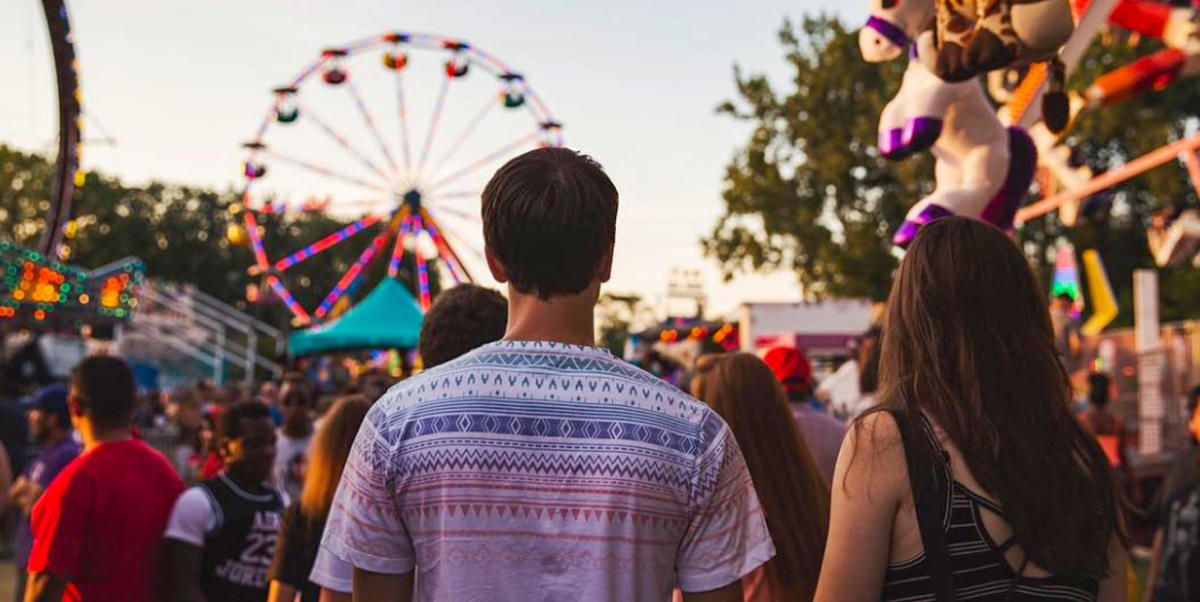 Three Rivers Festival: July 8 - 16
Plan your vacation around the 53rd Annual Three Rivers Festival, the second largest festival in Indiana. Featuring over 80 events, entertainment, food, and more - you won't want to miss this festival! Be entertained with fun events such as the Bed Race, Parade, Drag Show, and Waiter/Waitress Contest. Bring the whole family for family-friendly fun at the Children's Fest, the amusement park at Downtown Midway, and the Fireworks Finale. So much fun and more awaits you at the Three Rivers Festival. Did we mention that it takes place just an hour away from our Camp-Resort? Enjoy twice the amount of fun with just one Indiana camping trip!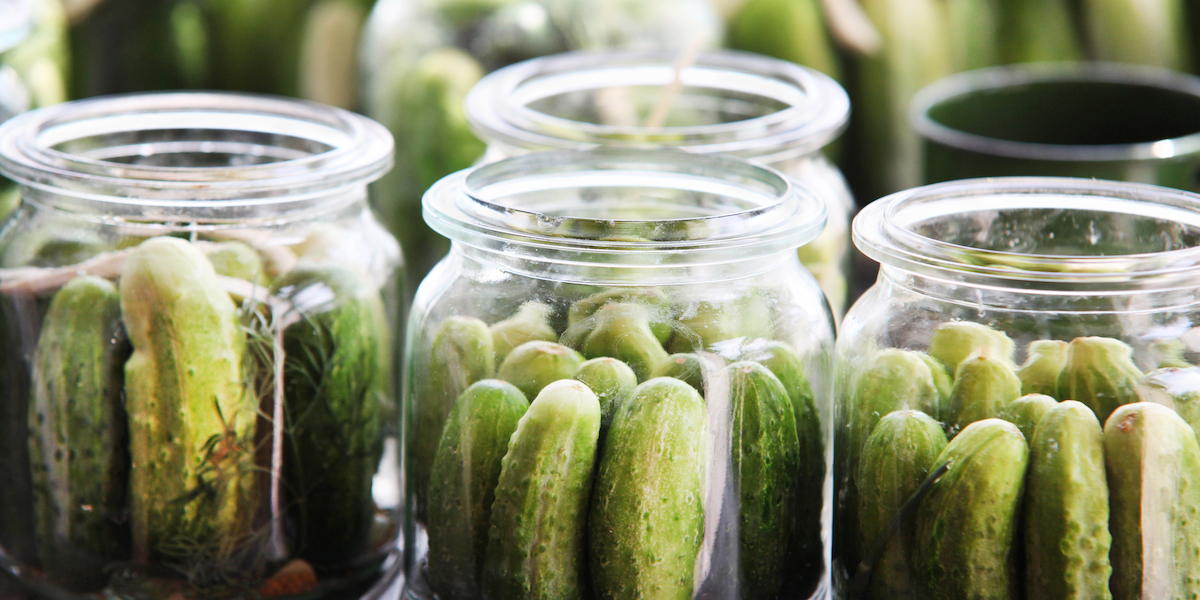 St. Joe Pickle Festival: July 14 - 16
Named one of Food Network's All American Festivals, the St. Joe Pickle Festival is an old time festival featuring food, music, a parade, and obviously loads of pickles! Sign up for a pickle factory tour or just hangout with family and friends and enjoy all of the family-friendly activities. Plus, stick around for the fireworks on Saturday night. St. Joe is located just 45 minutes away from Jellystone Park™ Barton Lake and is just 15 minutes from Fort Wayne, Indiana.
Allen County Fair: July 26 - 31
The Allen County Fair is filled with classic fair fun. Take part in Senior or Junior Fair, or watch the fair events as a spectactor. Additionally, the Allen County Fair includes motorsports, concerts, competitions and more! Make sure to purchase tickets or passes before you go, here. Plus, this fair is located just under 2 hours from Jellystone Park™ Barton Lake, making it the perfect day trip destination.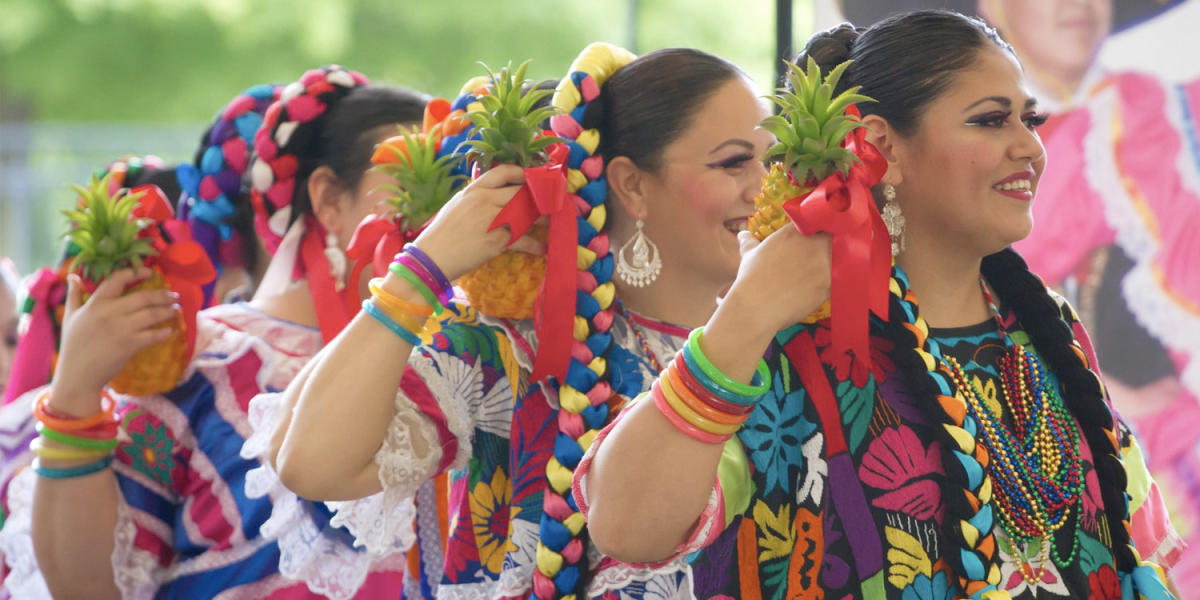 Fiesta Fort Wayne: August 13
Celebrate Hispanic Heritage in Fort Wayne, Indiana with Fiesta Fort Wayne. Located at Headwaters Park in downtown Fort Wayne, and just under an hour from our Camp-Resort, Fiesta Fort Wayne includes live latino music performances and traditional folkloric dancing all day long. Celebrate your own Hispanic heritage or expand your horizons and learn more about the Hispanic culture with this exciting event in Fort Wayne!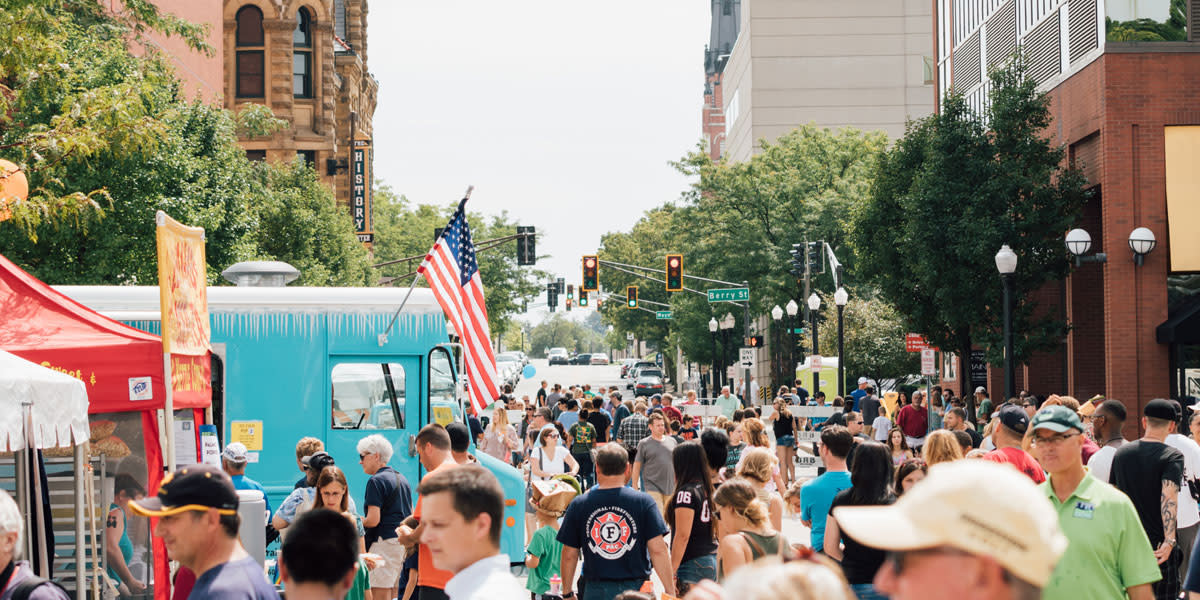 Taste of the Arts: August 27 - 28
Returning this year, the Taste of the Arts Festival in downtown Fort Wayne celebrates the rich diversity of art and culture in the midwest. And it's completely free! View live performances and street performers, shop the Artlink Market, and taste food from local restaurants and vendors. Great for the whole fmaily, Taste of the Arts takes place across four different venues in the downtown area, located just an hour from our Camp-Resort.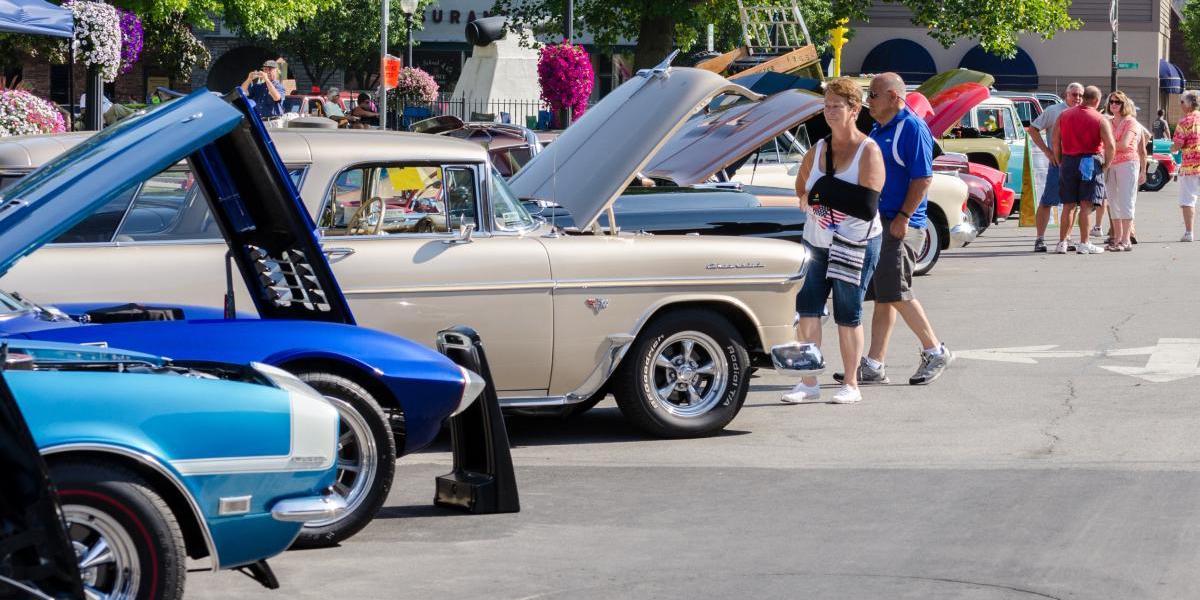 ACD Festival: August 27 - September 3
Enjoy the end of summer at the Auburn, Cord, Duesenberg Festival, or ACD Festival, held the weekend before Labor Day. The World's Greatest Classic Car Show and festival boasts of car events including the Parade of Classics, Fast and Fabulous - powered by sweetcars, the NATM Annual Garage cruise and more. A must visit for all car afficiandos, the ACD Festival is located a mere half hour from our Camp-Resort! In the market for a new car? Take advantage of the live auction!
Brewed IN the Fort: September 10
Brewed IN the Fort Craft Beer Festival takes place at Headwaters Park and includes breweries, cideries, meaderies and more! Hang out and listen to local bands while tasting unlimited craft beverage samples and enjoying local food. Purchase your tickets to the event here. Must be 21 and up.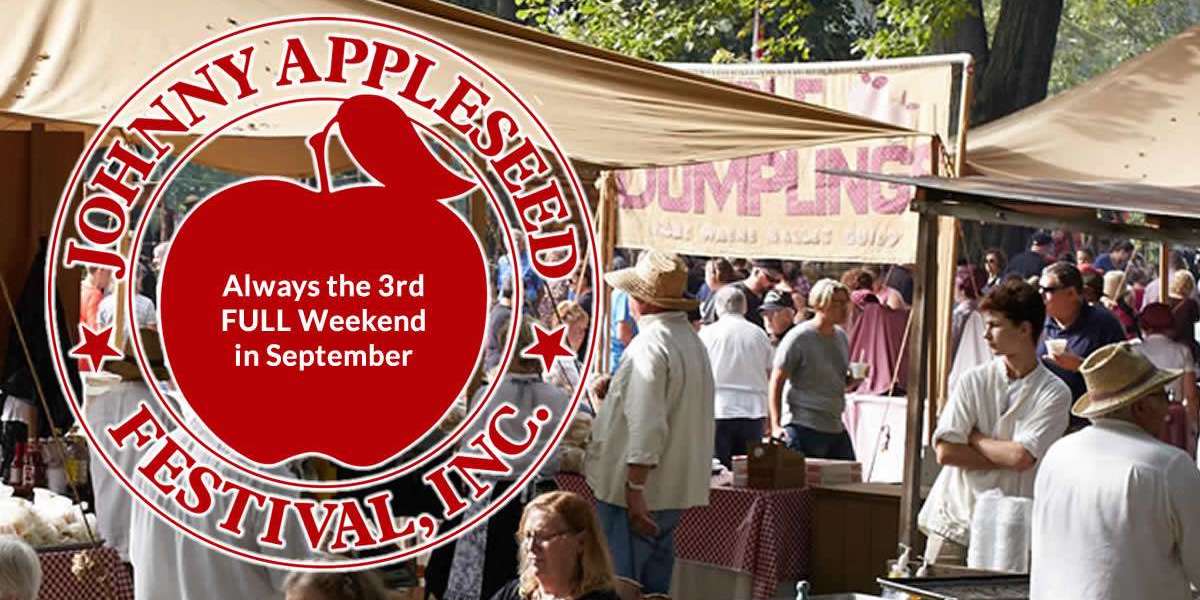 Johnny Appleseed Festival: September 17 -18
Celebrating the life of Johnny Chapman, aka Johnny Appleseed, the Johnny Appleseed Festival is filled with fun for the whole family! Explore over 100 booths of handmade crafts, view 1800's period demonstrations, shop the farmers market and enjoy food, food, and more food. Plus, let the kids have fun with children's games, mazes, animals and more. Located just under an hour away from Jellystone Park™ Barton Lake.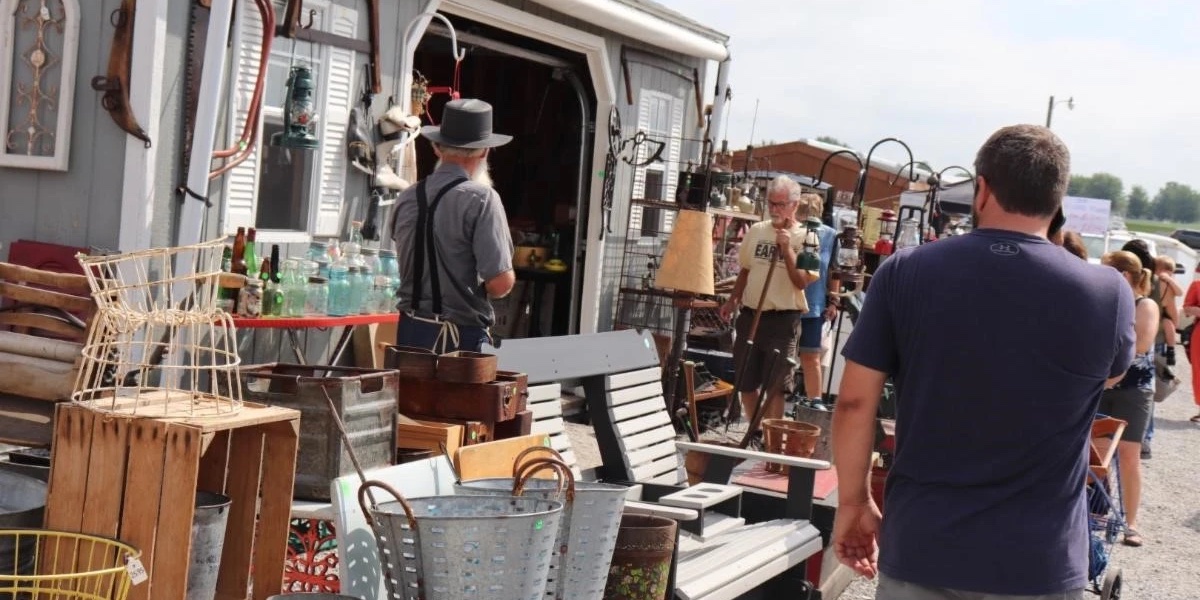 Fall Crafters Fair: September 29 - October 1
Interested in learning a new craft or shopping for vintage antiquities? Visit the Fall Crafters Fair at Shipshewana. The Fall Crafters Fair includes three full days of unique skill demonstrations from crafters, the chance to buy various original hand crafted items, and childrens activities to keep the whole family entertained. Get ready to shop till you drop at the artisans market and fuel up between purchases on delicious home-style foods available. Autumn is a great time to go camping - plus, traveling just 40 minutes away to Shipshewana for a weekend shopping spree is a must!
Kendallville Apple Festival: October 1 -2
Step back in time to the 1800s and enjoy Kendallville Apple Festival, a family-friendly festival in Fort Wayne, Indiana set in the pioneer era. Visitors can observe vendors in historical costumes, watch unique demonstrations at craft village, shop for special antiques and finds at local vendor booths, and enjoy delicious apple themed foods. This festival takes place every fall at Noble County Fairgrounds and with it's location just 40 minutes from Jellystone Park™, it's a great addition to a fall camping getaway.
We hope this list provided you with some of the best festivals and events near Fort Wayne, Indiana for 2022. If you're looking to stay at our Camp-Resort during any of these events and festivals, we recommend booking your stay right away, as we are filling up! With so many upcoming Indiana events, your summer is sure to be one you'll never forget!