We've all been there - whether we are standing in a Black Friday line for hours in order to get the hottest gift of the year, or quickly adding items to our carts on Amazon to get the best flash deals on TVs, toys, and other fun gifts, these processes are exhilarating, yet so stressful. Why do we do this to ourselves every year? This holiday season, we encourage you to think outside the box and give the gift of an experience. It's time to ditch the physical, traditional gifts and give something they'll remember forever. Keep reading to discover the amazing benefits of experience gifts!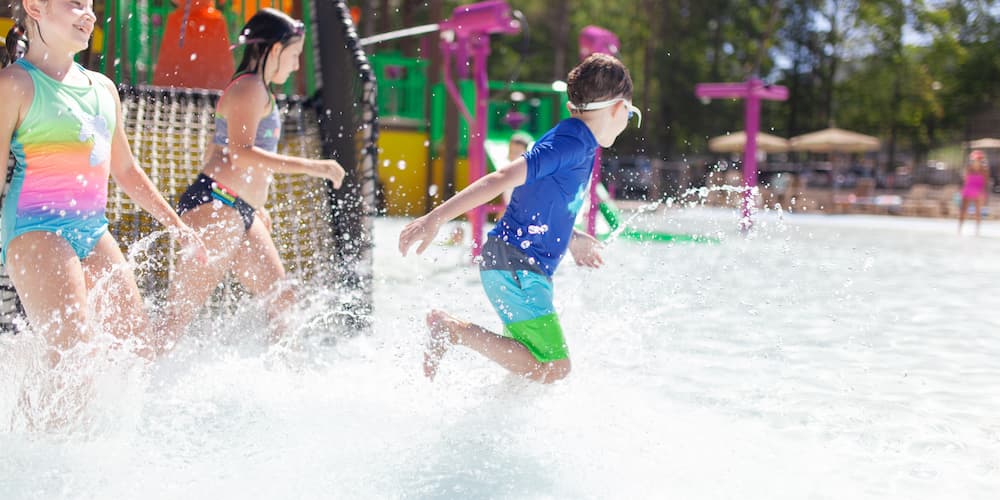 Indestructible & Never Lost
All of us have lost something that was given to us over the holidays - it's just human nature! There's nothing worse than having to tell someone you lost the gift they gave you. In addition, parents know that the toys they give their children break far too quickly. With the gift of an experience, you'll never have to worry about it breaking or getting lost in a closet. Experience gifts usually come in the form of a gift card or something intangible, making it easy to keep ahold of. Just remember to book that appointment, spend that gift card, or schedule that upcoming vacation and you're good to go!
An Experience they'll Remember Forever
Inside jokes and making memories is bound to happen when you give the gift of an experience! A trip to Jellystone Park™ Barton Lake is the perfect setting for building relationships and plenty of stories to come. Your gift will be the starting point of "Remember when..." conversations and lots of bonding with loved ones. These gifts are sure to be remembered for years to come.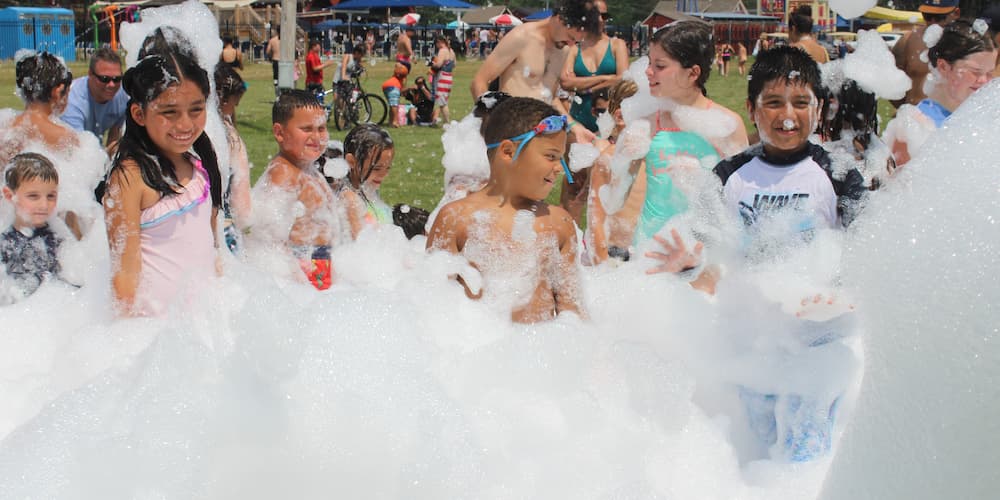 Something to Look Forward to
Physical gifts give you satisfaction and happiness in the moment, but experience gifts give you excitement both in the moment and all the time leading up to the experience! If you give the gift of a camping trip to someone, the excitement will continue to build as you start planning, packing, and will continue as you create new memories on your camping trip. Now that's a win-win!
Personal & Unique
Giving the most popular toy or gift of the year can be exciting, but it's definitely not a personal gift that someone will remember for years to come. Gifts that were given additional thought and planning go a long way and will be much more appreciated. It's time to get your thinking caps on and discover what your loved ones will be surprised and thankful to unwrap!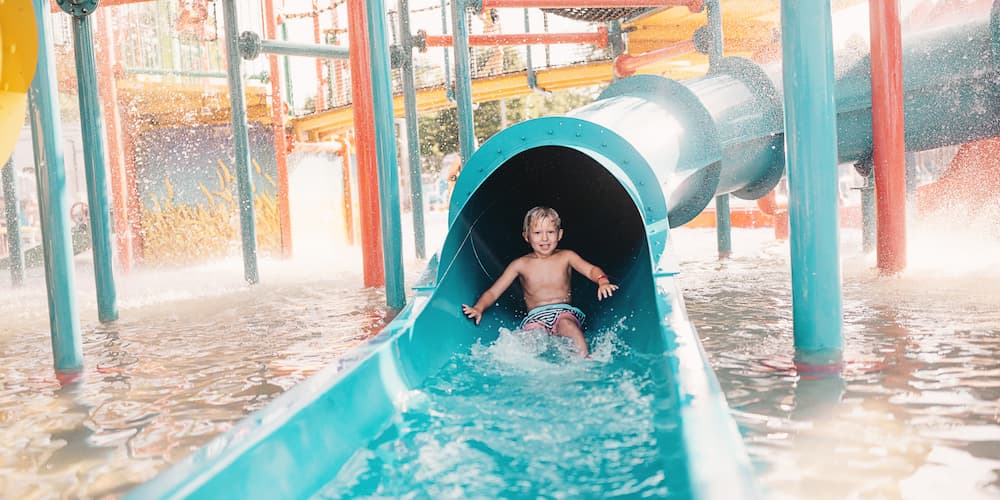 An Opportunity to Try Something New
Has your loved one ever wanted to go skydiving? How about repeatedly telling you that they want to try out a new hairstyle but aren't ready to commit to the expense? Or maybe they aren't a fan of roughing it in the outdoors, but are interested in glamping? Whatever experience your loved one is hoping to embark on, this is the perfect opportunity to give them just that! Your gift may eventually lead to a hobby or lifelong tradition - and you were a part of making that happen.
A Gift that has Something for Everyone
Wondering what the perfect experience gift for kids would be compared to adults? When you book a vacation, you're guaranteed that this gift will be something that everyone will enjoy. For example, if you book a stay at Jellystone Park™ Barton Lake, the options for fun are endless. Parents can enjoy relaxing in the pool, reading inside the screened-in porch of your luxury cabin, or renting a kayak for a ride on Barton Lake. Teenagers will enjoy the Water Zone, mini golf course, arcade, and sports courts. Meanwhile, younger kids will love our splash pad, jumping pillows, and playgrounds! As you can see, there's something for everyone when you give the gift of camping at Jellystone Park™ Barton Lake.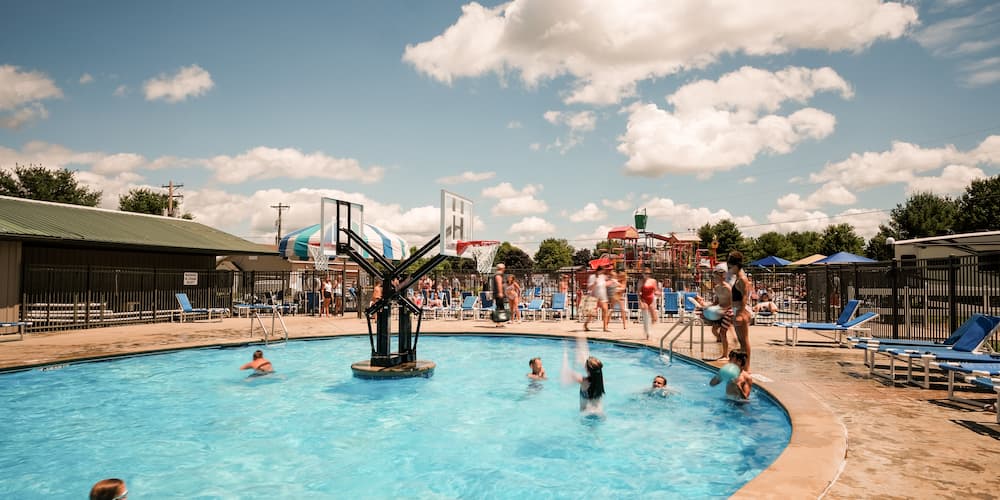 Improves your Mental Health
It's proven that experiences like RV camping in Indiana can improve your overall mental health. If you give the gift of camping, this allows your loved ones to get outside, enjoy nature, and soak in that vitamin D. If you give the gift of a spa day, this allows your loved ones to get pampered and get into relaxation mode. If you give the gift of a comedy show, you're allowing your loved one to take a break from their normal routine and enjoy a night full of laughter and creativity. No matter what experience you choose, be assured that this gift will benefit your loved one for years to come.
Provides Multiple Experiences in One Gift
Experience gifts are gifts that keep on giving! Traditional toys create only a few memories until eventually, the child outgrows it or gets bored of it. On the other hand, experience gifts provide never-ending memories! If you give a trip to Jellystone Park™ Barton Lake, some of these memories will include the roadtrip to and from, stepping into your cabin for the first time, watching the kids splash the day away at the Water Zone, telling scary stories around the campfire, making a mess with s'mores, and hugging Yogi Bear™ for the first time. Every experience is unique, but a family getaway at Jellystone Park™ Barton Lake is a gift that keeps on giving.
It's time to make the 2023 holiday season one to remember by giving the gift of experiences! Whether you choose to give the gift of camping, a new hobby, or treat yourself day, you'll feel good about providing memories they'll never forget. If you're looking to book a future stay for someone at Jellystone Park™ Barton Lake, you can do so by booking online! Or, if you'd like to give a Jellystone Park™ gift cart, you can buy one here. Happy Holidays!