Taking a visit to Fort Wayne, IN is a must when traveling through Indiana. From family attractions like the Fort Wayne Children's Zoo, to art museums, eateries, and shopping, Fort Wayne has endless attractions that are fun for all ages! You may be researching which campgrounds near Fort Wayne, IN are the best for you and your family - and with so many great campgrounds, it can be difficult to choose. Keep reading for 6 advantages of camping near Fort Wayne, IN and why you should stay at Jellystone Park™ Barton Lake!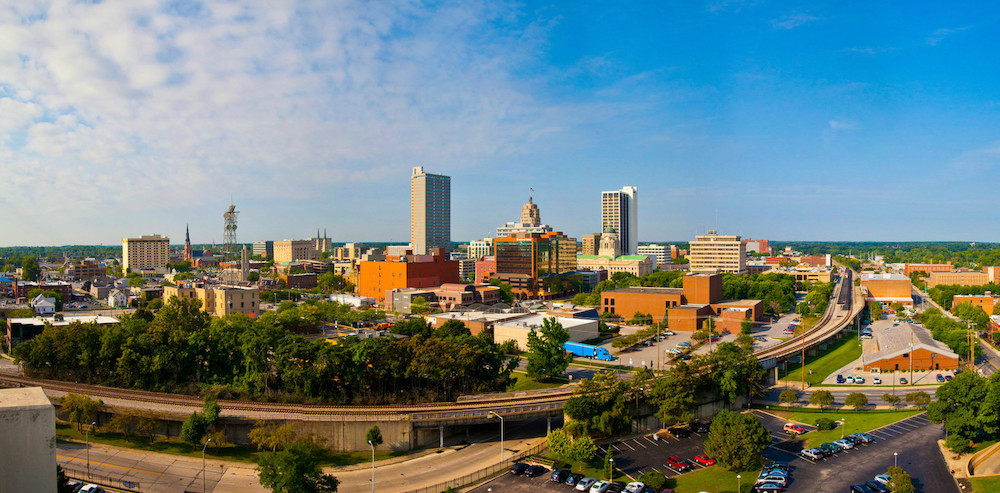 53 Miles From Fort Wayne, IN
Being just under an hour away from Fort Wayne, IN, our Camp-Resort is the prime home-base destination. By staying at Jellystone Park™ Barton Lake, you can escape the hustle and bustle of the city and enjoy peace and quiet on the shores of Barton Lake. Plus, staying at our Camp-Resort makes it easy to visit both the city of Fort Wayne and a tourist favorite attraction, the Fort Wayne Children's Zoo.
Fort Wayne, IN
There is so much to do in Fort Wayne, IN that's fun for the whole family. Explore the virbant art and culture scene with a visit to the Fort Wayne Museum of Art or Castle Gallery, or take in a show at the Embassy Theatre. For the nature lovers - explore the Foellinger-Freimann Botanical Conservatory that showcases a variety of plant species, or take a stroll through Eagle Marsh Nature preserve. If there's any history buffs in your family, we recommend a trip to the Historic Fort Wayne - the 19th-century replica fort that the city was named after! For lunch or dinner, stop by Conner's Kitchen and Bar for local favorites at a great price. Plus, make sure to check out Glenbrook Square Mall or Jefferson Pointe Shopping Mall to do some shopping!
Fort Wayne Children's Zoo
Grab the whole family and spend a day exploring the Fort Wayne Children's Zoo. The Fort Wayne Children's Zoo is one of the top ten zoos in the nation and one of Indiana's top destinations for family fun across the state. Situated on 40 acres of land, the zoo is home to over 1,000 animals including lions, monkeys, giraffes, zebras and many more! Admission is $12 for children and $16 for adults and well worth the cost. Plus, parking is free!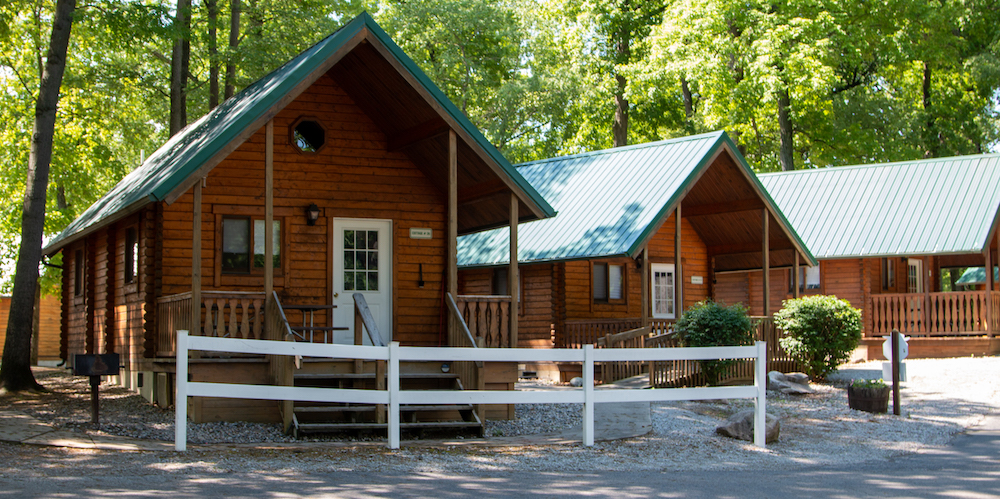 Cabin Rentals
With over 7 different cabin types, Jellystone Park™ Barton Lake has the best variety of cabin rentals near Fort Wayne, IN. Choose from rustic, luxury, or group cabin options and enjoy amenities like full bathrooms, kitchens, front porches, spacious bedrooms, and even AC/heating capabilities. Cabin camping at Jellystone Park™ Barton Lake will soon become your home away from home.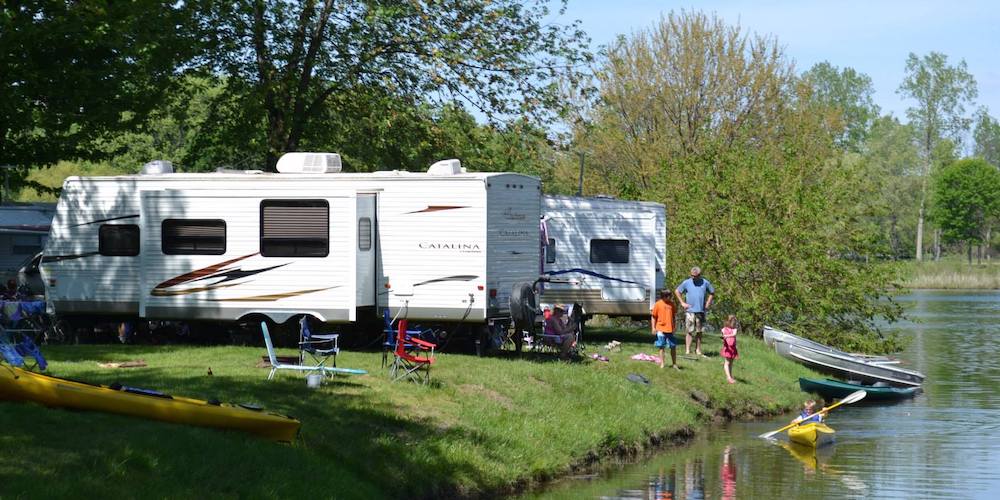 Campsites
In addition to our cabin rentals, our Camp-Resort also has numerous campsite options to choose from. Enjoy full hook-ups, a picnic table, fire ring, and more when you book one of our 11 RV site types. Or, if you're looking to sleep under the stars, book a Standard Tent Site or a Rustic Tent Site for the ultimate tent camping getaway. By booking a campground near Fort Wayne, IN, you'll be able to enjoy the perks of staying at our wooded Camp-Resort while also being just a short drive away from the city!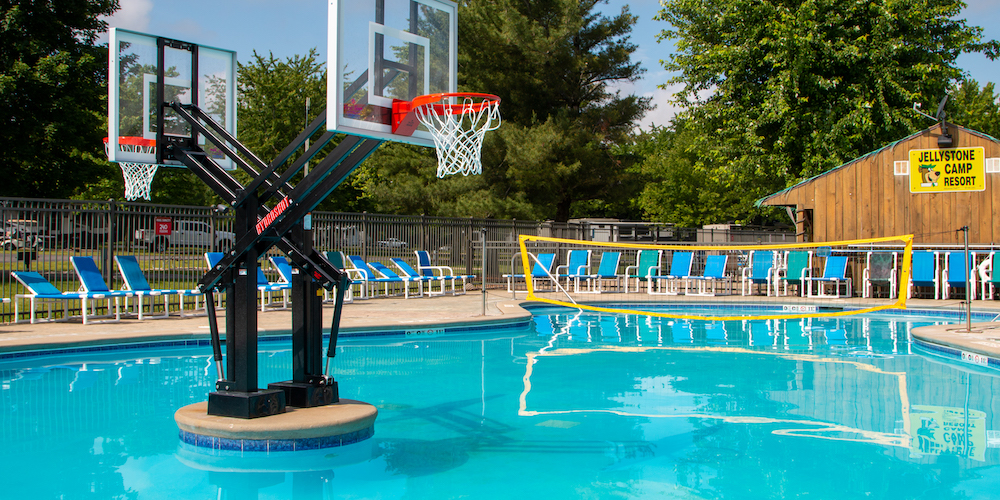 Water Zone, Pools, & Water Slides On-Site
Water Zone? Check. Swimming pools? Check. Water Slides? Check. Here at Jellystone Park™ Barton Lake, we have it all! Splash the day away at Yogi Bear's Water Zone, which features an interactive water playground, water cannons, mini splash pad, and more fun! If you're looking to swim some laps or play water volleyball or basketball, you'll have to check out our 4 large swimming pools - one of which is indoors! If you're looking for even more adventure, take a wild ride and race your friends on one of our 2 large water slides! Plus, we also have a beach right on Barton Lake! Build a sandcastle, go for a swim, or simply relax in a chair lakeside and enjoy the views. Did we mention that all of our water attractions are included in your stay? This way, there's no need to leave our Camp-Resort for water fun unless you want to. Check out opening dates for our water attractions here.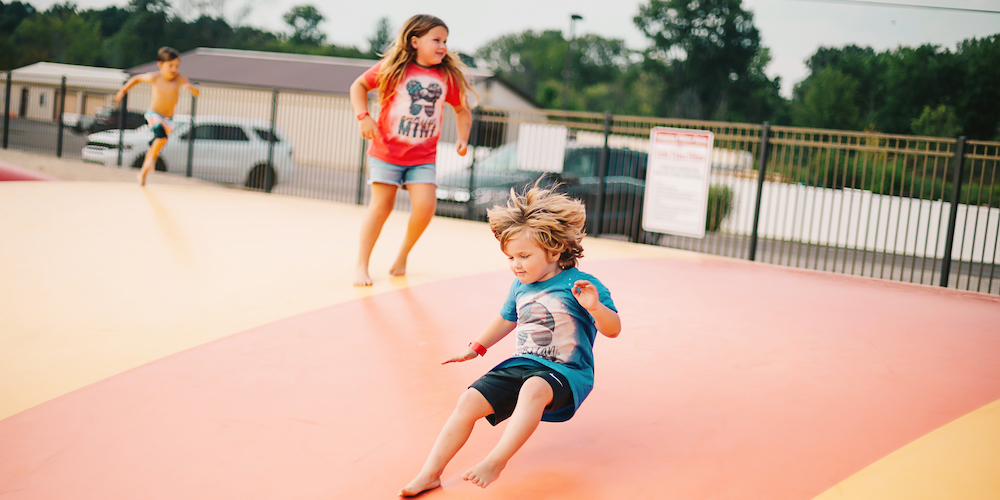 Other Endless Attractions
In addition to the numerous water attractions our Camp-Resort offers, we also have 10+ additional attractions for you and your family to take advantage of! Play a round of mini golf, soar high on our jumping pillows, find gems in our Gem Mining sluice, explore the campground with our pedal carts, or get competitive with a game of Lazer Tag. View all of our attractions here.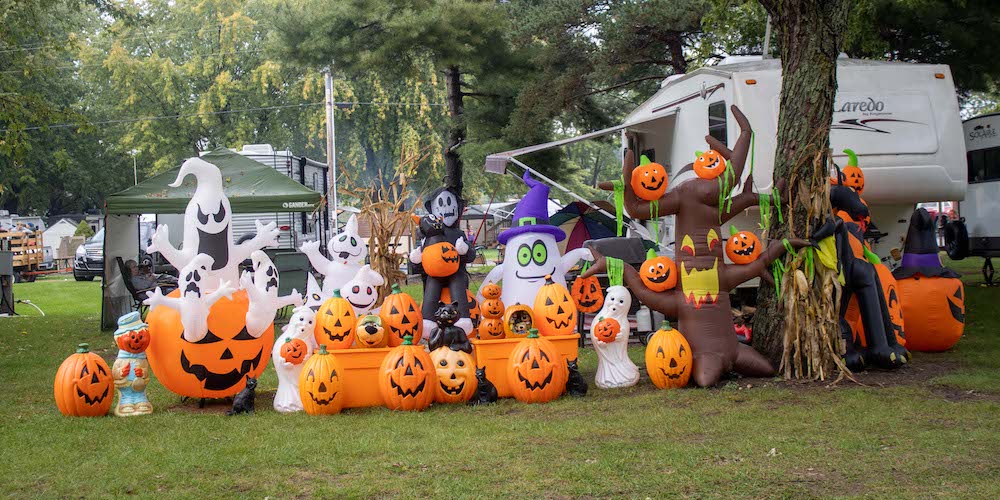 Themed Events & Activities
Camping near Fort Wayne, IN just got better. At Jellystone Park™ Barton Lake, you can expect themed events and activities during your stay! We have a variety of themes lined-up for the year including Blast From the Past, Under the Sea, Fall Fest, and more. Book between April 21 - May 26 & August 20 - November 5 for weekend activities, or May 26 - August 20 for daily activities scheduled all week long.
Finding a campground near Fort Wayne, IN with a variety of attractions, amenities, and activities can be time-consuming. We hope that these 6 advantages of camping near Fort Wayne has made the decision a little easier. At Jellystone Park™ Barton Lake, you're guaranteed to find the perfect campsite or cabin rental as well as enjoy a variety of attractions and events on-site while being a short distance away from Fort Wayne, IN. It's time to have the best vacation ever - book online today!