The sun is starting to shine, the flowers are about to bloom, and we are getting ready to welcome spring with open arms at Jellystone Park™ Barton Lake! Less than an hour from our Camp-Resort, Fort Wayne offers plenty of spring activites that are great for families! Switch out your snow boots for sneakers, and your winter parka for a rain jacket - it's time to get outside and enjoy all the spring events in Fort Wayne!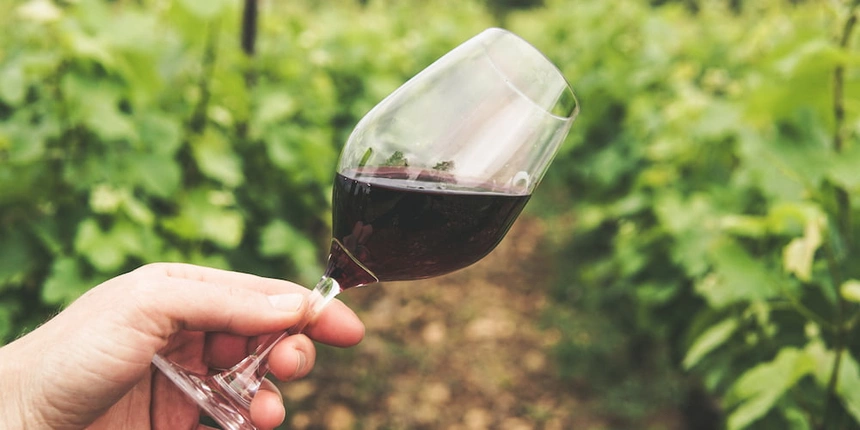 Michiana Wine Festival: April 29, 2023
If you're looking for a weekend getaway with your significant other or if you're planning a girls weekend, this is a great option for you! Enjoy live music, food trucks, local shop vendors, and get the chance to sample over 100 wines! If you're feeling up to the challenge, there will even be a Michiana Wine Festival Night Wine at the Line 5K on April 28! Find more information for the Michiana Wine Festival here.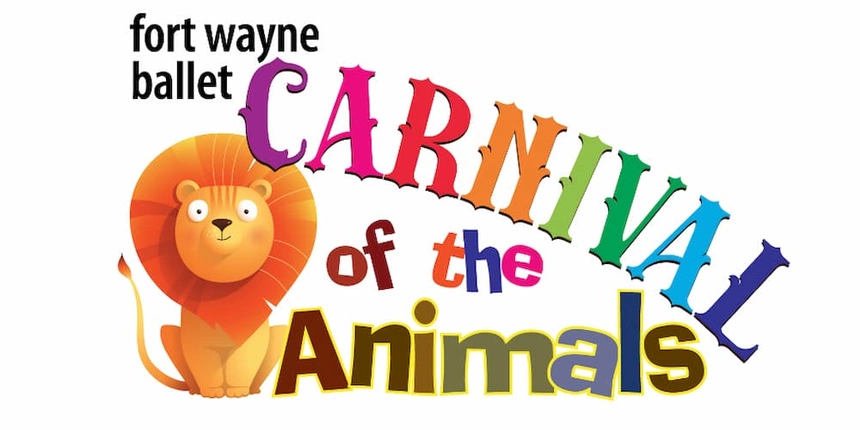 Photo courtesy of Fort Wayne Ballet
Carnival of the Animals: April 29, 2023
This a show that is perfect for those of all ages! Experience the joy of this friendly group of creatures big and small as they dance, roar, swim, and soar across the stage! Put on by the trainees at the Auer Academy, you're not going to want to miss this! For tickets and further event information, click here.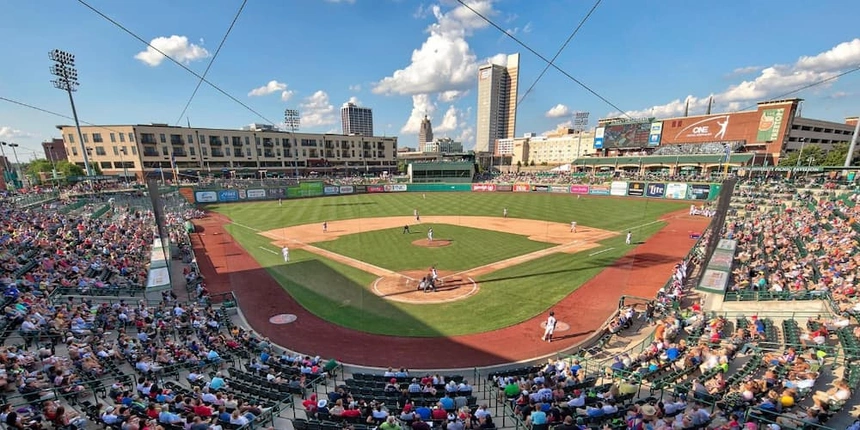 Photo courtesy of Fort Wayne TinCaps
Fort Wayne TinCaps Baseball: April
Bring your friends and family along for some spring baseball! Enjoy the warming weather and a game that is fun for all! Eat some popcorn in the stands and cheer on your favorite team this spring. Check out their website to view the lineup of games and purchase your tickets!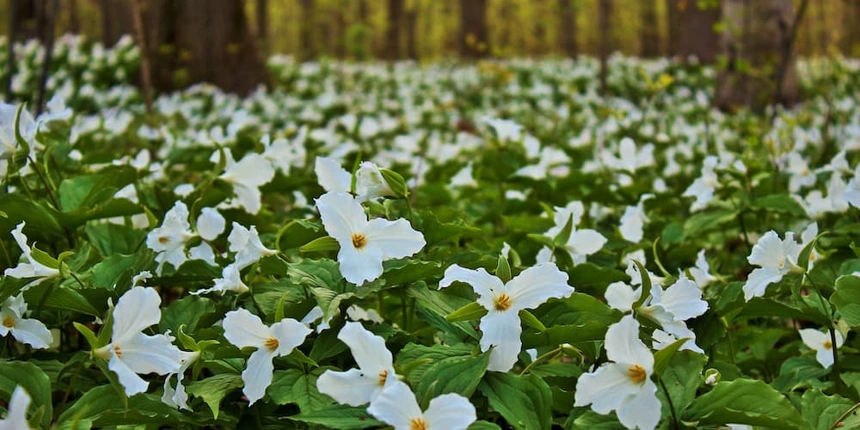 Trillium Festival: May 6, 2023
There is so much to do when you celebrate the blooming buds of spring at LC Nature Park! Kids and adults can enjoy hands-on exhibits and activities, self-guided tours through the park, the Animal Olympics, food trucks, and so much more! Plus, you will have the chance to meet real life elk and bison! Trillium Fest is free and all ages are welcome at this spring event in Fort Wayne. Learn more here.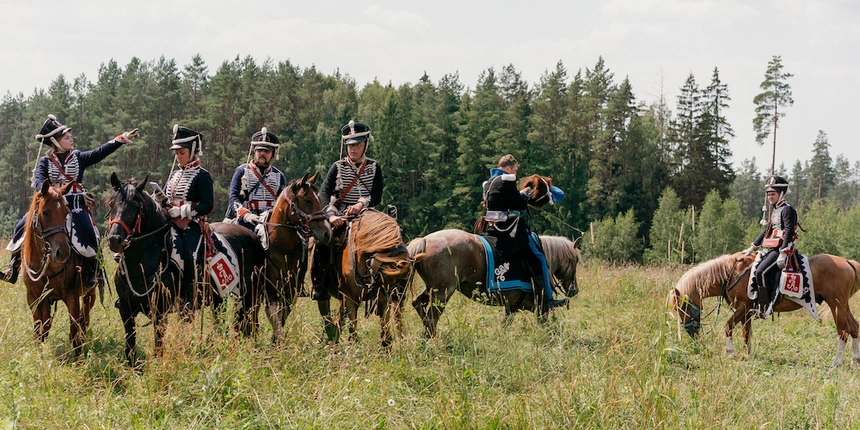 Muster on the St. Mary's: May 13-14, 2023
Dive into the history of early Roman culture all the way to the events of World War II at the Old Fort on May 13-14! Observe demonstrations on period cooking, gardening, military life, and much more. Every year is unique so be sure to come out! Experience first-hand the life and activities of the people from across the ages. Learn more here.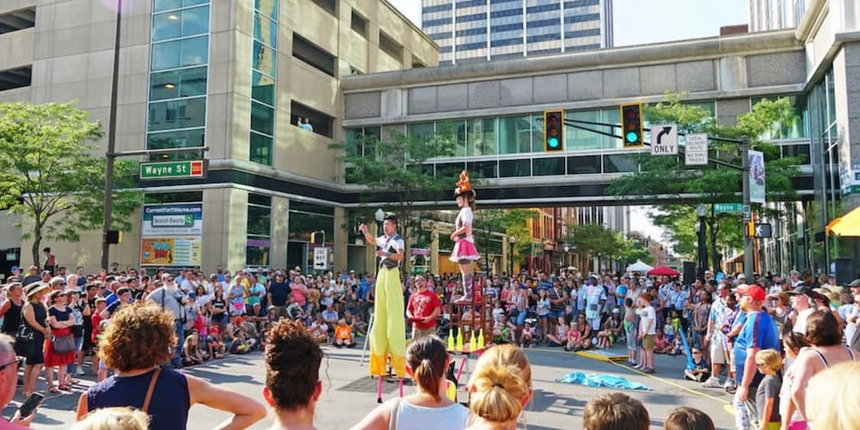 Photo courtesy of Visit Fort Wayne
Buskerfest: May 20, 2023
Busking is part of the excitement in any downtown experience. At Buskerfest, we get to celebrate the talents and skills of our local buskers right here in Fort Wayne, IN. Musicians, fire dancers, living statues, magicians, jugglers, and more will take to the streets for the 11th year of this iconic festival! Learn more here.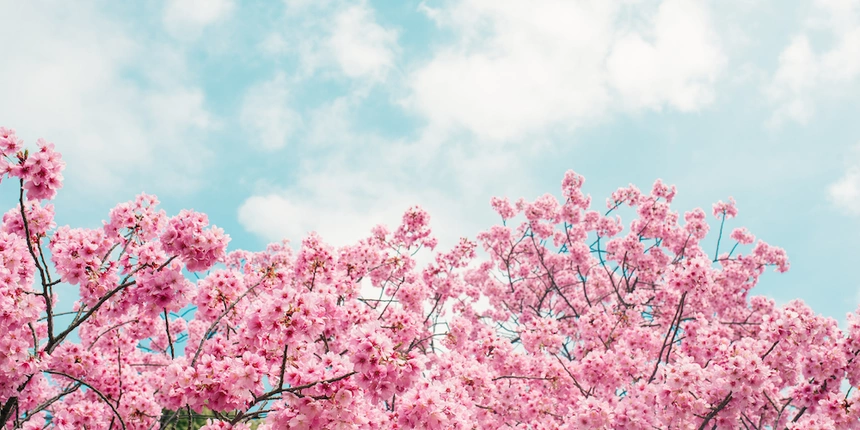 Cherry Blossom Festival of Fort Wayne: May 21, 2023
One of the best parts of Spring is all of the blooming flowers. If that is something that you and your family enjoy, then join the Fort Wayne community at one of the nations largest Cherry Blossom Festivals! There will be live entertainment, musical performances, family-friendly games, vendors, and so much more! And, did we mention the beautiful cherry blossoms?! Learn more about the Cherry Blossom Festival of Fort Wayne here.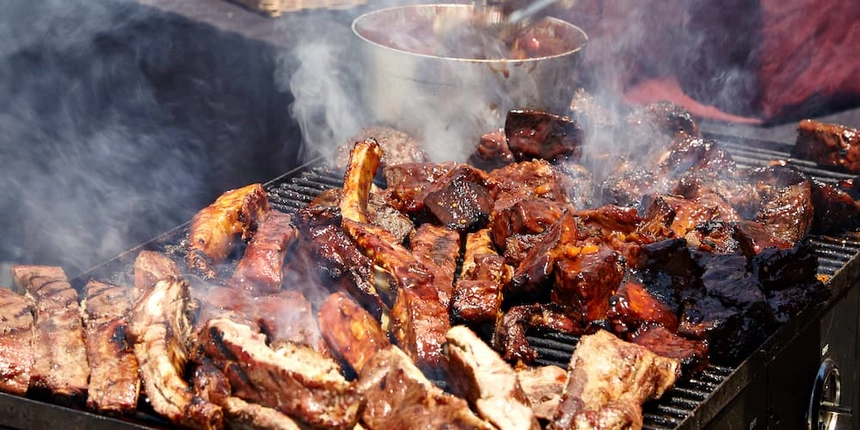 BBQ Ribfest: June 15-18, 2023
Get ready to eat all the BBQ of your dreams as this year's BBQ Ribfest! Expect over twenty-five tons of BBQ ready for your tasting at Headwaters Park in downtown Fort Wayne on June 15 - June 18. There will be barbecued foods such as brisket, ribs, pulled pork, rib sandwhiches, chicken, and so much more! Learn more here.
When you plan a stay at Jellystone Park™ Barton Lake, there are always exciting activities and events nearby in Fort Wayne that the whole family will love! Plus, there are always a lot of fun events to attend in the spring - so be sure to book a spring camping trip to our Camp-Resort to see all the events Fort Wayne has to offer. You can browse availability or book your spring stay here.